Driving is fun. It's even better when you are taking off from the hustle and the din of the city into a "slightly" far off land. Needless to say, driving too far isn't fun again — just that little drive away; that escapade; that one-mile outward. Add friends or family to the mix and that drive can never be a dull one.
If you are in the UK, here are a few routes that lead "out" of UK that you should drive on:
The Channel Tunnel
Wouldn't it be fun to drive a little while along and find you in another country? Nothing gives you the chance to hop faster, safer, better, and more exciting than the EuroTunnel. It is, in fact, one of the best ways to cross over to Europe. Do be wary that it's not the best route to take if you or any of your fellow commuters are wary of tunnels or are claustrophobic, etc.
From the UK, just take off at junction 11A off the M20 and you'll find yourself hurtling towards it. It's cheap and it's the best. You'll also find the shopping and catering at EuroTunnel to be on par with the duty-free establishments at airports.
Hit the road.
Calais
Love France? Does the sound of the French Language intrigue you? Would you like to marvel at the French without really trudging all the way to Paris? With just a short hop over The Channel, Calais is just round the corner from UK.
Although there are ferries that can haul you over, going by your car has its advantages. The simplest one being: you don't have to sort out your transport options once you arrive in Calais, France. Plus, you can haul your own luggage.
Calais is the closest French Port to England just being 26 miles away from Dover. Calais, however, isn't just a shopping paradise or a tourist spot. There's more to it. For starters, it's completely rebuilt after the World War 2, and is also a great starting point for travels further on.
You also have the magnificent town gall, Rodins Burghers, and then add vast sandy beaches, casino, a piano bar, and plenty of wine bars should help you get busy with some sailing, sail boarding, and sand yachting.
There's a reason why Lady Hamilton and Oscar Wilde opted to go there.
Mont Blanc, Courmayeur, Italy
Once you step on the sands of Calais, the world opens up to you. But you can still stick to Europe if you like (plus, it's easier on your driving enthusiasm).
From Calais, take the A26 route (3) via Reims – Troyes – Dijon and head towards Lyon. Turn east and go to Mont Blanc. You'd be basically hitting the toe of Italy so you can even rest overnight on the French side of the Mont Blanc Tunnel.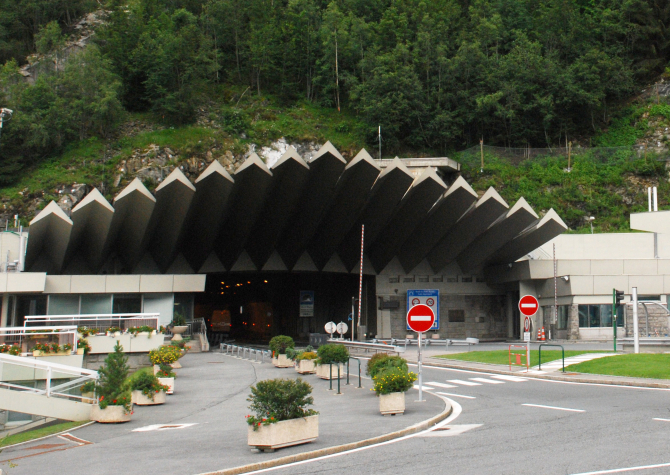 If you'd like, go up the "white mountain". Over 20,000 mountaineers try that each year. Do be wary though since there are plenty of accidents too.
So, where are you off to on your driving expedition? Where will your wheels take you? Tell us all about it.