Cheap Chocolate Museum Tour Budapest with Chocolate Tasting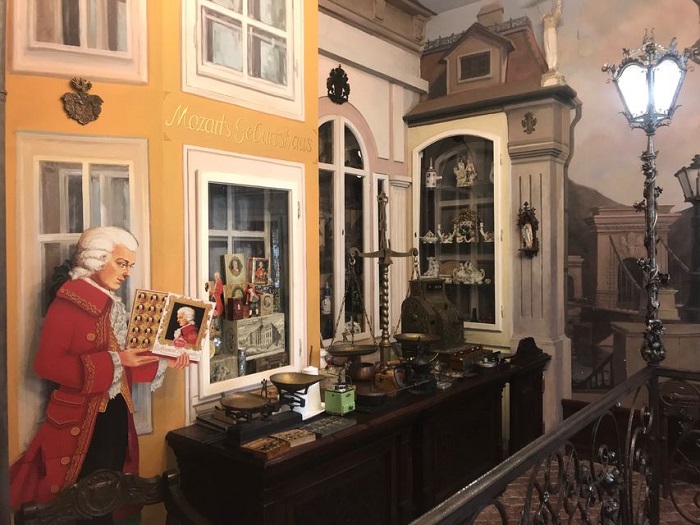 Opening Times of Chocolate Museum Tour Budapest with Chocolate Tasting

| Duration | REVIEWS |
| --- | --- |
| Two hours | (541 reviews) |
Chocolate Museum Tour Budapest with Chocolate Tasting Discount Prices
We are comparing Chocolate Museum Tour Budapest with Chocolate Tasting Prices from leading ticket suppliers and Try to find you Cheap tickets prices on the market.
Highlights of Chocolate Museum Tour Budapest with Chocolate Tasting
Chocolate Museum of Budapest reveals to interested visitors everything there is to know about chocolate.
The museum stages chocolate and cookie tastings and interactive, entertaining activities for people of all ages.
Besides chocolate, guests can enjoy appropriate extras, such as teas and alcoholic drinks.
Aside from chocolate tastings, visitors have a chance to make their own, invented chocolate.
Furthermore, guests can admire works of art, examine how a chocolate shop looked like in the past, and see how chocolate fountain works.
Short film and a gift box are part of the experience.
Is It Suitable for Me?
Chocolate Museum of Budapest is a favorite attraction among travelers visiting the city.
Don't miss to visit this place if you are a fan of chocolate, creative person or a gourmand.
Visit to the museum is suitable for kids, adults, and seniors alike.
Your Experience With Chocolate Museum Tour Budapest with Chocolate Tasting?
Pay a visit to the Chocolate Museum of Budapest and learn interesting facts about one of the most favorite delicacies throughout the world.
Join a guided tour led by a knowledgeable guide and taste specially-selected chocolate.
Clad a sweet of your choice in flowing chocolate at the chocolate fountain and eat it.
Get a chance to create chocolate out of your dreams with various suitable extras, such as cinnamon, coconut, and chili.
Delight your taste buds with complimentary beverages, such as liqueur, tea or wine.
Watch a themed film, admire Basil Rakoczi's paintings and receive an appropriate gift by the end of your visit.
What Chocolate Museum Tour Budapest with Chocolate Tasting Includes?
Entry to the Chocolate Museum of Budapest, guided tour, and a short film about chocolate
Chocolate and cookie tastings and an opportunity to make your own favorite chocolate
Complimentary beverages, such as teas, Schnaps and dessert wines
Suitable chocolate gift for every visitor
TIPS
One of the special delicacies you will have a chance to have at the museum is, by many, the world's best chocolate.
The museum is an off-the-beaten-path attraction, but you won't feel sorry for the invested time and effort.
Travelers Reviews about Chocolate Museum Tour Budapest with Chocolate Tasting?
According to the existing reviews, a visit to the Chocolate Museum is one of the top things to do in Budapest among travelers.
Visitors have a great time while hearing stories about chocolate, watching a film, and, especially, while tasting different types of chocolate.
They also highly appreciate the chance to invent their own chocolate and create it.
They have a high opinion of the tour guide and other employees working at the Chocolate Museum.
Most of the comments indicate that visiting the Budapest Chocolate Museum is a must-visit place in the capital of Hungary.
Disabled Access
Contact the tour provider for information regarding travelers in wheelchairs.
Ticket Details
You can join the tour by providing a mobile or printed voucher. Cancel at least 24 hours before the day of the visit to redeem a full refund.
Things to Consider Before You Go
To get to the museum, take metro 2 and take a suburban train H9 at Ors Vezer.
Catch the train heading in the Csomor direction and take off at the Arpadford station, from where you are a few minutes away from the Chocolate Museum.
Address / Pick up Location
Bekecs Street 22, Budapest
Compare Car Hire Prices from Avis | Hert | Sixt | Europcar | Budget | Enterprise...
Car Hire
https://liveporn.fun/