Frankfurt to Cologne and Limburg Day Tour Deals
Tripindicator.com is comparing Frankfurt to Cologne and Limburg Day Tour prices from leading ticket suppliers, Try to find you the Cheap tickets prices.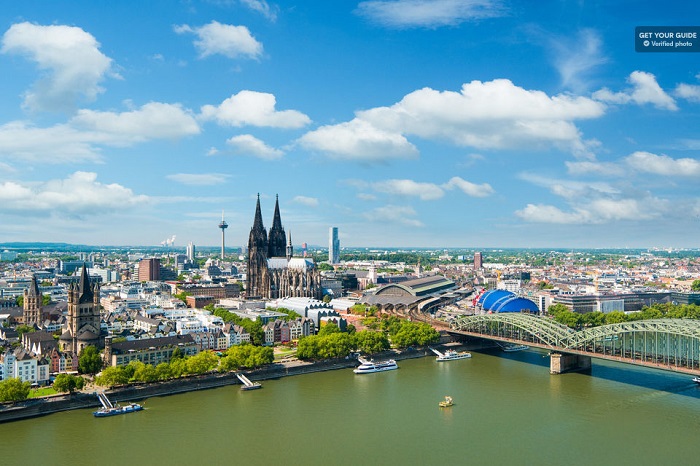 Opening Times of Frankfurt to Cologne and Limburg Day Tour

| Duration | REVIEWS |
| --- | --- |
| Nine hours | (23 reviews) |
Highlights of Frankfurt to Cologne and Limburg Day Tour
The day trip introduces Cologne, a historic city that exists around two millennia.
Upon arrival, travelers join a sightseeing tour of the city by a double-decker bus.
Roman Praetorium, the site dating back to the times of the Roman Empire, is among the highlights of Cologne.
UNESCO-designated Cologne Cathedral features the Gothic style and is among the top attractions and landmarks of the city.
The city is also a modern metropolis that travelers explore while walking the pedestrian streets.
Town of Limburg is a charming, medieval town priding on the architecture from that period.
Is It Suitable for Me?
The day trip especially caters to travelers interested in history, the Middle Ages in particular.
The tour is suitable for travelers of all ages.
If you are interested in art and culture, consider booking this guided tour.
Your Experience With Frankfurt to Cologne and Limburg Day Tour?
Travel to Cologne, the fourth-largest German city, and discover its multi-layered history.
Admire monumental Cologne Cathedral, one of the most striking existing Gothic masterpieces.
Visit the Roman Praetorium, a remnant dating back to the times of the Roman Empire.
Discover gates of the medieval Cologne.
Have a tour of the city on board a sightseeing, double-decker bus.
On your way back to Frankfurt, stop in Limburg an der Lahn, a medieval town featuring period bridges and houses.
What Frankfurt to Cologne and Limburg Day Tour Includes?
Transport by a comfortable vehicle and a sightseeing tour of Cologne by a double-decker bus.
Professional guidance provided by a licensed guide
Lunch package
Routes/Attractions
Frankfurt
Cologne
Limburg an der Lahn
Frankfurt
TIPS
The south tower of the Cologne Cathedral is 100 meters tall, offering great views of the city.
If you are a fan of beer, try Koelsch while in Cologne.
Travelers Reviews about Frankfurt to Cologne and Limburg Day Tour?
Travelers that joined the activity were very enthusiastic about the guided tour.
They had a great time while exploring Cologne by a sightseeing bus and highly appreciated a stop in Limburg.
Some comments indicate that visiting the Cathedral of Cologne alone is a reason enough for visiting the city.
Travelers say that the guide is quite knowledgeable about the history and culture.
The participants appreciated personalized attention.
Disabled Access
The guided tour isn't suitable for travelers with limited mobility.
Ticket Details
Paper and electronic vouchers are both valid. Travelers canceling the tour no later than 24 hours in advance receive a full refund.
Things to Consider Before You Go
Arrive at the meeting point at least 15 minutes before the scheduled departure.
Put on shoes comfortable for prolonged walking.
Dress yourself appropriately to weather conditions.
Address / Pick up Location
Wiesenh├╝ttenstra├če 39, Frankfurt am Main