Madrid iVenture Card Deals
Tripindicator.com is comparing Madrid iVenture Card prices from leading ticket suppliers, Try to find you the Cheap tickets prices.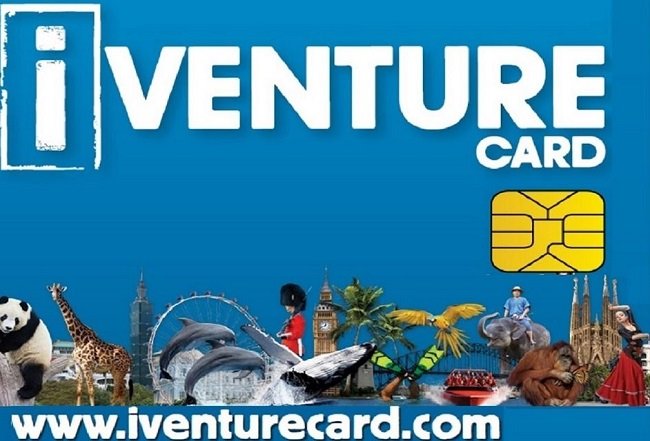 Opening Times of Madrid iVenture Card

| Duration | REVIEWS |
| --- | --- |
| The iVenture card is valid for 7 days and allows entry to 3, 5, or 26 attractions and activities. | (7 reviews) |
| Opening Times | Best Times |
| --- | --- |
| Varies according to each venue. | Varies depending on each tour/attraction - Check each activity seperately. |
Highlights of Madrid iVenture Card
The iVenture card is a convenient, flexible and economical way to visit Madrid's top tourist attractions.
The physical card gives free fast-track entry to some of the best museums, guided tours, day trips, entertainment and attractions in and around the city.
Buy access for 3 activities, 5 activities, or the unlimited version offering access to all 26 activities and create your own personal itinerary as you explore the city of Madrid and all that it has to offer.
Sites and attractions include the 3 top art museums; Prado, Reina Sofia, and Thyssen-Bournemisza. A guided tour around the Royal Palace. Entry to the cathedral museum, the wax museum, the Real Madrid stadium, access to walking tours, segway tours and bus tours, including excursions outside of the city to the historical cities of Toledo and Segovia though these trips do incur a surcharge. You can also enjoy an evening of entertainment with a flamenco show and get a meal at one of the selected restaurants. You'll also have access to 3 bonuses which allow you a free drink at 3 different bars around the city.
Finally, you'll also receive discounts for a range of restaurants, bars/cafes, shops and can save money on motorbike/scooter rental, car hire and cycle hire.
Is It Suitable for Me?
A must-buy if you're a culture vulture already planning on paying to visit Madrid's top museums and sites.
The iVenture card saves you money over buying tickets individually at each separate venue.
The iVenture card also saves you time, many tickets allowing fast-track entry.
Extra discounts can be enjoyed at a variety of restaurants, bars, shops and on rentals.
Your Experience With Madrid iVenture Card?
Collect your physical iVenture card from the places of redemption listed on your confirmation email when you arrive in the city. Be sure to activate the card with your special activation code before trying to use it at one of the attractions.
Customize your itinerary to your own preferences choosing which sites/attractions you want to visit, it includes the top museums, guided tours, meal at a restaurant, evening entertainment, rentals and so much more.
Some tours include a surcharge and some tours must be booked 24 hours in advance so plan ahead. You might choose to do the hop-on-hop-off bus followed by the guided tour of the Prado museum and then a flamenco show in the evening. Another option would be entrance to the Reina Sofia Museum, a guided tour of the Royal Palace followed by entrance to the Thyssen-Bornemisza museum. There are 26 items in total to choose from and your ticket will allow you to do 3 of the activities, 5 of the activities or all of them depending which option you purchase. Tickets are valid for 7 consecutive days from the time of first activation so, providing you have the time, you don't need to rush to see everything in 1 day!
What Madrid iVenture Card Includes?
Choose 3, 5 or the full 26 activities in and around Madrid giving you free fast-track access to the top sites and attractions including the Reina Sofia Museum, the Prado Museum, The Royal Palace, Hop-on-hop-off bus, walking tour, flamenco show, segway tour and much, much more. Half day trips and full day trip excursions to Toledo and Segovia are also available though these do incur a surcharge.
Enjoy a free drink at the following venues; La Casa de las Torrijas, Casino Gran Via, La Excentrica Bar.
You will also get discounts to selected bars/restaurants and shops around the city and can also save on motorcycle, car, and cycle rentals.
Routes/Attractions
The iVenture card allows you to choose from amongst the following:
Madrid City Tour: 1 day ticket.
Flamenco Show in Las Carboneras
Madrid Highlights Tour
The Inspired Madrid Walking Tour
Royal Palace Guided Tour
Bernabeu Stadium Tour
Prado Museum Guided Tour
Reina Sofia Art Museum
Thyssen-Bornemisza Museum
Wax Museum
La Almudena Cathedral Museum
Atletico de Madrid Tour
Bullfighting Museum – Tour Las Ventas
Toledo Half Day Tour
Toledo Bus and City Tour
El Escorial & Valley of The Fallen Half Day Tour
Avila & Segovia Full Day Tour
Cooltra Motorbikes: 24 hour rental
Madrid Segway: 1 hour Guided tour
Hard Rock Cafe – Burger Menu
Txapela Restaurant - 7 Pintxos Menu
La Taurina Restaurant - Paella Menu
Comparison of Madrid Skip-line Attractions City Cards
Unbiased comparison of Madrid's City Passes(IVENTURE PASS VS TOLEDO VS MADRID ART WALK CARD VS MADRID CARD) based extensive research, Tripindicator team came up with comprehensive recommendations which helps you choosing Best Madrid city pass for your travel.
It is worth to check Comparison of Madrid Card vs Art Walk Card Vs IVenture Pass vs Travel Card
Comparison of Madrid City Sightseeing Bus Tours
Unbiased comparison of Madrid's Hop-on Hop-off Bus Tours operators(PANORAMIC MADRID SIGHTSEEING TOUR VS MADRID HOP-ON HOP-OFF CITY BUS TOUR VS EXPRESS TOLEDO BUS TOUR) based extensive research, Tripindicator team came up with comprehensive recommendations about Madrid City Bus tours which helps you choosing Right Madrid Sightseeing Bus Tour for your travel.
It is worth to check comparison of Madrid Hop-on Hop-off Bus Tours
TIPS
You must collect your card and activate it before you can use it.
Some tours (particularly the half day and full day tours outside of Madrid) have a surcharge.
Some events/tours must be pre-booked 24 hours before.
Travelers Reviews about Madrid iVenture Card?
Visitors talking about this tour on TripAdvisor, Viator, and Getyourguide are impressed with the amount of money they can save and the fact that you only need the 1 card to gain access to a variety of sites and attractions.
People have said it's easier to use than expected and you get great deals in 1 card.
But a few other people report problems with not knowing where to meet their guide when booking guided tours and say the initial pick-up and activation of the card was a hassle.
Disabled Access
Varies depending on each venue – Most museums have disabled access.
Ticket Details
Your physical iVenture ticket must be collected at the designated pick-up point in the city center and activated using a code before you can gain entry to any of the museums or attractions. You can collect your ticket using a printed confirmation or e-confirmation on your device.
Things to Consider Before You Go
Plan what you want to see and do so that you can maximise your time and make full use of your card. Some things require pre-booking 24 hours before and some tours incur a surcharge.
Address / Pick up Location
Collect your ticket from the designated collection points listed on your confirmation email. In some cases you may be able to collect from the airport and train station.