Madrid Tapas & History: Lunch/Dinner Walking Tour Deals
Tripindicator.com is comparing Madrid Tapas & History: Lunch/Dinner Walking Tour prices from leading ticket suppliers, Try to find you the Cheap tickets prices.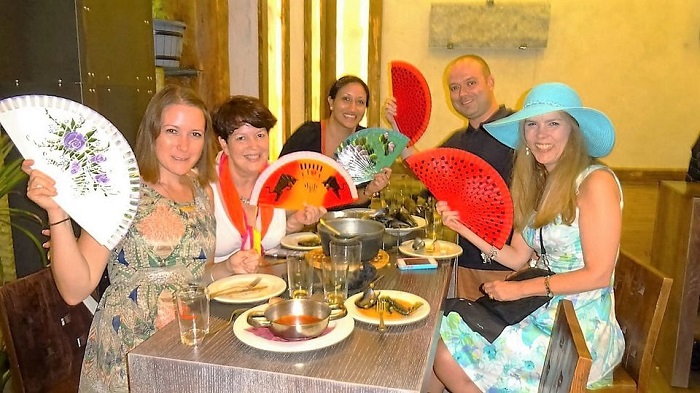 Opening Times of Madrid Tapas & History: Lunch/Dinner Walking Tour

| Duration | REVIEWS |
| --- | --- |
| Around 3, 3:30 hours. | (278 reviews) |
| Opening Times | Best Times |
| --- | --- |
| Available tours begin around noon or during early evening hours. | The guided tour offers a great experience regardless of the time of day or weather. |
Highlights of Madrid Tapas & History: Lunch/Dinner Walking Tour
An excellent opportunity for any traveler to familiarize themselves with food and dining Bonton of the Spanish people.
Exploration of the city streets of central Madrid in search for the best restaurants.
Enjoying sharing iconic specialties of the Spanish cuisine in a pleasant environment.
A chance to learn the ingredients of tapas and delight your taste buds while eating them.
An opportunity for wine lovers to combine quality wines with tapas and discover an exquisite dining experience they make.
Is It Suitable for Me?
If you consider yourself a gourmand or are a devotee of Spanish cuisine, this guided tour is tailor-made for you.
The tour is also an excellent chance for anyone curious about dining to break the conventions limiting dining to an ordinary experience.
Fans of wine will also enjoy the experience since various quality wines accompany the food.
Your Experience With Madrid Tapas & History: Lunch/Dinner Walking Tour?
Explore the streets of downtown Madrid to discover the best eateries of the capital of Spain.
Hear stories relating to the dining culture that brings people together.
Learn the ingredients of tapas - the popular food of the Spaniards, and taste various types of this specialty.
Drink specific wines that add a great value to the dining.
Sample tasty extras such as Spanish ham, cheese and paella.
What Madrid Tapas & History: Lunch/Dinner Walking Tour Includes?
A knowledgeable and friendly guide that is very passionate about Spanish gastronomy and culture.
A variety of tapas as the main dish in a few well-reputed eateries.
A selection of drinks including delicious wines, soft drinks and beer.
Appetizers such as cheese and ham.
TIPS
People that eat tapas usually order big plates and share them with people around them.
The best practice is to make one order at a time so hot tapas don't cool down until you have a chance to eat them.
Many gourmands visit nearby places to determine which restaurant specializes in which type of tapas.
Travelers Reviews about Madrid Tapas & History: Lunch/Dinner Walking Tour?
According to tourists that took part in the tour, they found the tapas guided tour entertaining and enlightening.
They had a chance to have delicious specialties and enjoy them in a pleasant environment.
Some of the travelers mention that the small group of several people makes for a great experience.
Besides learning about tapas, the participants benefited from learning about the regional and national cuisine in general.
Many of them have a great opinion of the guide assigned to them and recommend the guides.
Disabled Access
The guided tour isn't suitable for people suffering from disability issues.
Ticket Details
Both paper and electronic vouchers are acceptable for this guided tour. Cancel at least 24 hours before the scheduled date to receive a full refund.
Things to Consider Before You Go
To have wine, you need to be at least 18 years old.
Wear comfortable footwear since the tour involves a moderate amount of strolling.
Advise during the booking procedure if you have special dietary requirements.
Address / Pick up Location
Downtown Madrid - Plaza Isabel II or Plaza de Santa Ana