Reina Sofía Arts Center: Skip The Line Discount Prices
We are comparing Reina Sofía Arts Center: Skip The Line Prices from leading ticket suppliers and Try to find you Cheap tickets prices on the market.
Compare Tickets Price with Tripindicator
From
20.68€

From
14.77€
N/A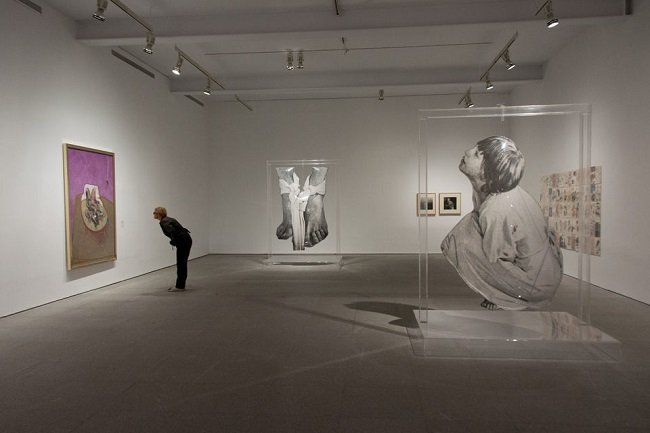 Opening Times of Reina Sofía Arts Center: Skip The Line

| Duration | REVIEWS |
| --- | --- |
| The guided tour lasts approximately 1.5 hours but you are free to enjoy the whole day inside the museum. 2-3 hours is recommended. | (12,957 Reviews) |
Opening Times
Best Times

The guided tour takes place at 12.45 every day except Tuesday when the museum is closed.
The museum is open 10am-9pm, but closes early on a Sunday at 7pm.

Stay after the guided tour has finished (and most people have left) to explore the museum at your own pace. The quietest time to visit is 3pm-5pm.
Highlights of Reina Sofía Arts Center: Skip The Line
The Reina Sofia museum is one of the world's largest museums for modern and contemporary art housing over 21,000 works. It has dedicated itself primarily to Spanish art and includes collections from Spain's three greatest 20th-century artists - Pablo Picasso, Salvador Dalí, and Joan Miró.
The museum does have some works by non-Spanish painters such as works by Pierre Bonnard, Vasily Kandinsky, and Diego Rivera.
. The museum was officially inaugurated in September 1992, being named after Queen Sofía.
The building has a new part and an old part, the old part is a former 18th century hospital which still contains some elegant original architecture features – Admire the vaulted hallways at the same time as admiring the artworks!
Is It Suitable for Me?
A must-do if you enjoy modern art and want to see some of the top works by Spanish artists Picasso, Dali, and Miro.
Suitable for people who want a deeper understanding about the paintings and the painters from a passionate art-historian guide. You'll have the chance to explore the museum further on your own after the tour.
The museum is family-friendly but kids might get bored on the guided tour – Best for the art-loving adults!
Your Experience With Reina Sofía Arts Center: Skip The Line ?
Enjoy skip-the-line entry to the world-famous Reina Sofia National Art Museum. A knowledgeable and passionate art historian will give you a guided tour around the highlights of the museum in both English and Spanish, the tour generally lasting an hour and a half. You will gain valuable and interesting information about the paintings you are seeing and background information on the artists.
See the highlight of the museum; Picasso's 'La Guernica' as well as paintings by iconic Spanish artists Salvador Dalí, and Joan Miró.
Learn about the 20th-century art movements such as surrealism and cubism.
At the end of the guided tour you are free to explore the museum more on your own, at your own pace, perhaps choosing to revisit some paintings to spend more time admiring them, or heading off to other areas of the gallery to see more works of art, including the sculptures that are on display.
What Reina Sofía Arts Center: Skip The Line Includes?
Skip-the-line entrance fee to Reina Sofia Art Museum with a 1.5 hour guided tour given by a bilingual tour-guide (English and Spanish) who is knowledgeable and passionate about the artworks you will see.
View the museum's must-see paintings on this 'highlights' tour. Your guide will boost your knowledge on 20th-century Spanish art discussing abstractionism, cubism, surrealism, and modernism.
After the tour you are free to browse the museum more, exploring at your own pace to see what else the museum has on display – Don't miss out on seeing the national and international temporary exhibitions!
Routes/Attractions
Picasso's famous anti-war oil painting, 'La Guernica'.
Dali's 'Enigma of Hitler'.
Dali's 'The Great Masturbator'
Modern art covering surrealism, cubism, abstractism, and modernism by Spanish painters including Picasso, Dali, Miro, Chillida, Gargallo, González, Gordillo, Muñoz, Oteiza, Serrano, and Tàpies.
Sculptures including a bust of Picasso by Pablo Gargallo.
National and international temporary exhibitions.
TIPS
Admire the architecture of this historic building from the outside with a walk around the gardens, there's also a cafe.
Photos are allowed in permitted areas only, no photos are allowed of Picacco's 'La Guernica'.
Pick up a map – It's easy to get lost in this museum!
Travelers Reviews about Reina Sofía Arts Center: Skip The Line ?
Visitors talking about this tour on TripAdvisor, Viator, and Getyourguide give the museum a great write-up with near top marks for the service, value for money, organization, and safety.
On GetYourGuide people report that their guide was terrific, very knowledgeable and also passionate about art and the museum. They say the tour was informative yet also entertaining, the guide managing to keep the group engaged throughout the tour.
The following remarks describe how pleased the majority of visitors were with their visit, they say it was 'Excellent, Very Interesting', 'A must for any Picasso aficionado', 'An Awesome Tour' and 'Very Worthwhile'.
A few people were unhappy remarking about the price and saying that their guide was unable to go off-script when asked questions, people also noted that it would be better to do the guided tour in 2 separate groups with English or Spanish, not both languages together.
Disabled Access
The museum is wheelchair accessible.
Ticket Details
This museum accepts both printed tickets and e-tickets. When booking with GetYourGuide you can cancel for free with a full refund up to 24 hours before your visit. If booking with Viator you must cancel before 7 days to get a full refund without a cancellation charge.
Things to Consider Before You Go
The museum organizes work by theme so have an idea of what you want to see and then ask the guide for directions at the end of the tour if you have not already covered what's on your own 'to see' list.
Be aware that backpacks will have to be stored in a locker.
Address / Pick up Location
Meet your guide outside the Reina Sofia museum, in front of the tall statue next to the entrance.
The museum is located at Calle de Santa Isabel, 52.
Compare Car Hire Prices from Avis | Hert | Sixt | Europcar | Budget | Enterprise...
Car Hire