Munich City Tour Card Deals
Tripindicator.com is comparing Munich City Tour Card prices from leading ticket suppliers, Try to find you the Cheap tickets prices.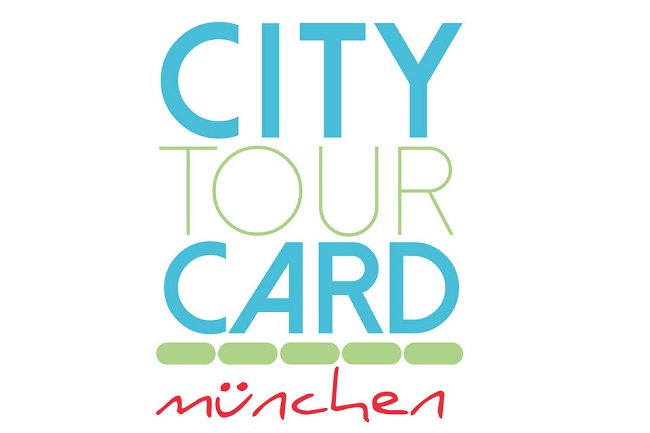 Opening Times of Munich City Tour Card

| Duration | REVIEWS |
| --- | --- |
| 1 to 4 days | (335 reviews) |
Opening Times
Best Times

The City Tour Card can be used on Munich public transport at any time within the activation of your ticket.
Museums, attraction and other venues will accept the City Tour Card within their standard opening hours, please see your free guidebook for more details.

Munich City Tour Card can be purchased and used at any time of the year.
Highlights of Munich City Tour Card
Want to explore the Capital of Bavarian Germany on your own, self-made itinerary? The Munich Tour Card gives you the chance to do exactly that.
For your chosen time period of 1, 2, 3, or 4 days you will have access to all modes of public transport within the Greater Munich area, and surrounding area (if selected).
Take your time to discover the quirky cafes and historical sights of Munich's Old Town, visit some of the city's most popular museums and attractions at a discounted rate, or take the S-Bahn to the English Gardens to enjoy a local refreshment in one of the pleasant beer gardens.
You can use the free city map and guide book to plan your own route around the city, or take advantage of the passes special offers to join a city bike tour, walking tour, Segway tour, bus tour, and more.
Is It Suitable for Me?
The Munich City Card is aimed at visitors who prefer to explore the city at their own pace, with the City Tour Card you will not be tied to a schedule unless you choose to take advantage of special offers on city tours.
This pass is also a good option for budget travellers or for families because of the number of discounts and offers included for a wide variety of attractions.
The card is also a good option for people who plan to make day trips to locations close to Munich.
Your Experience With Munich City Tour Card?
Explore all four corners of the Bavarian city of Munich with the City Tour Card.
Save money with free and unlimited use of all public transport within the city.
Take advantage of free or discounted entrance fees to many of Munich's museums and attractions.
Enjoy special offers in shops, restaurants, and other attractions.
Join a variety of city tours, including sightseeing tours and Radius City Tours, at a reduced rate.
Choose the duration of your City Tour Card, 1, 2, 3, or 4 days.
What Munich City Tour Card Includes?
Munich City Tour Card, valid for 1, 2, 3, or 4 days.
Unlimited use of Munich's public transport.
A handy pocketbook listing free entrances, discounts, special offers and freebies across the city.
City map.
Routes/Attractions
Inner District: access to public transport within the Greater Munich Area.
Entire Network: access to public transport within the city, to Munich Airport, and to Munich's surrounding area.
Comparison of Best Munich Sightseeing Tours
Unbiased comparison of Munich's Best Hop-on Hop-off Sightseeing Tours operators(Munich Sightseeing Bus Tours vs Grand Hop-On Hop-Off Double-Decker Gray Line) based extensive research, Tripindicator team came up with comprehensive recommendations about Munich sightseeing tours which helps you choosing Best Munich Sightseeing Hop-on Hop-off Tour suitable for your travel.
It is worth to check comparison of Munich Hop-on Hop-off Bus Tours
TIPS
If you are arriving or departing from Munich by plane select the 'Entire Network' option on so that the public transport is included.
To make the most of your pass you can check online to see what is included and the discounts available so that you can plan in advance. Attractions Map
Travelers Reviews about Munich City Tour Card?
Munich City Tour card has high ratings from visitors who purchased their tickets through Get Your Guide, 4.6 out of 5 stars.
Although the card is not available from many suppliers, comments agree that it is very convenient for getting around the city and to the airport, particularly if you're staying accommodation is outside of the city centre.
Disabled Access
Wheelchair accessible.
The majority buses have lowering floors or ramps and most train stations have disabled access.
Ticket Details
You will receive instant confirmation of your booking and a voucher which will need to be exchanged for the City Tour Card at one of the ticket collection offices.
Printed or electronic vouchers will be accepted.
Tickets purchased through Get Your Guide are non-refundable.
Things to Consider Before You Go
Munich City Tour Card does not include transport to the airport or surrounding areas unless the 'Entire Network' option is selected when booking.
Some museums may be closed on Sundays.
Address / Pick up Location
Collection Points:
Munich Airport: DB Travel Centre, Level 3, Central Area. Open from 7.30 to 21.00 Monday to Fridays and 80.30 to 18.30 on weekends and holidays.
Munich Central Station (Hauptbahnhof), S-Bahn Customer Service C