Faro Best Festivals, Special Events, Carnivals
Ria Formosa Festival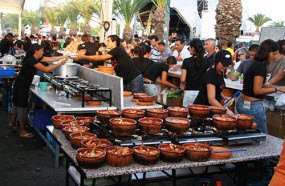 Annually held, Faro's seafood festival is a genuine event for food lovers who love the Mediterranean cuisine and are always up to new savours, mood. The food festival is usually filled up with accompanying events, dance, music performances, making of it a festival where all age groups will find the suitable activities for themselves. As it is a seafood festival, delicious food and local breweries will display their producst in uncountable amounts. Paella, octopus salads, stews, all kind of shrimp and fish dishes are just a few out of the many traditional Portugal cuisine.
Suitable for you: All age groups
Contact Details
| Phone | Address |
| --- | --- |
| +351 289 803 60 | Ria Formosa National Park, Largo da Sé, 8005- FARO |
Opening Times
Opening Timing
July 26 – August 5

FolkFaro
Taking place annualy, the FolkFaro festival aims to promote and show the world the folklore and traditions of Portugal and different nations. Te festival is also a great place to strengthen the national identity and the friendship between countries. The FolkFaro is a special festival because during the 9 days, participants from 9 countries which counts more than 300 artists, perform in both indoor and outdoor in dance, music, theater shows. If travel to the Portuguese city in August, visiting the FolkFaro festival must be on the bucket list; it's the perfect event for all age groups to discover the traditions and music of the different cultures.
Suitable for you: All age groups
Contact Details
Phone
Address
351-289842929

Teatro das Figuras / Passeio da Doca, Faro
Rua Rodrigues Davim, 29
Apartado 271
8001-904
Faro

Opening Times
Opening Timing
August 20 – 28 9:30 am – 21:30

Faro Jazz Festival
A noble Jazz Festival, held annually, invites all jazz lovers in the city and region to take part of the festival. Popular jazz artists from Portugal will entertain the audience in a 9 day long festival, each day in different venues in Faro. The festival promises a great relaxation for all music lovers and tourists who travel Faro during this period.
Suitable for you: All age groups
Contact Details
Phone
Address
+351 289 888 10

Address may change according to the current day, but venues where the performances are held, are the following:
Museu Municipal de Faro
Teatro das Figuras
Pequeno Auditório Teatro das F

Opening Times
Opening Timing
April 30 – May 8
Each night, dates opening times variate: 11:00, 18:30, 19:00, 21:30

Festival F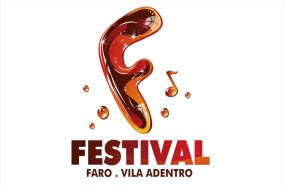 The concept of the Festival F was to bring the city of Faro into the public eye of the European and national festivals. During the two days of cultural and music festival, programs include concerts of Portuguese artists, exhibitions of local breweries, wineries. The Festival F is a good opportunity for locals and tourists to explore the Portuguese cuisine, because the festival is filled up with local and international street food stands. The festival is for families as well, the little have their activities too, named Baby F.
Suitable for you: All age groups
Contact Details
| Phone | Address |
| --- | --- |
| 289 870 816/03/ | Historic town Villa Adentro, Faro |
Faro Tango Fest
If Portugal our mind immediately takes to the sunny beaches, paella, steamy flamenco and tango and the Mediterranean lifestyle that is a must live in once in a lifestyle. Wherever you travel through Faro or had planned a long-term vacation in the city, taking a tango lesson is a must on the to do list. The Faro Tango Fest is a two days festival, which is comprised of workshops divided into beginner and advanced lessons.
Suitable for you: Recommended for adults, children greater than 4 years old
Contact Details
| Phone | Address |
| --- | --- |
| 289 888 100 | Teatro das Figuras, Faro |