London Hop On Hop Off Bus Tour Map
Which London Hop on Hop off is Best for You?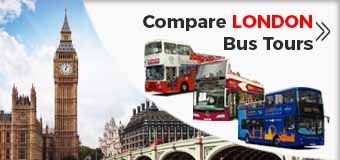 1. Original London Bus Tour - (5,000 Reviews)
London is considered the most visited city in the world. Its many skyscrapers, world-class museums and galleries , cuisines and amazing night vibes make tourist visit this beautiful city frequently. In order to take full advantage of the fun here and also avoid losing your way, a London Tourist map will be needed.
You will require mobility in making the most of your London tour especially to the main attraction sites in the city. We advise that you make use of the Hop on Hop off London bus tour option as it is very affordable and allows you to drop off and join in at any attraction spot of your choice.
Different Hop on Hop off tour operators in London run through different routes stopping at main sights in the city like the Kensington Palace, Buckingham Palace, Queens Gate, and many others. You can Hop off from the tour bus at the various designated stops, spend quality time at the Emirates Stadium and hop on the next bus without extra payment.
Getting a copy of London sightseeing tour map will go a long way in finding your bearing in this busy city. A copy of the London tourist map provided below which is free to download and easy to use. With a copy of the London transport map at your disposal, you will able to locate various train stations to board and alight at the stop closest to your desired attraction site.
Considering London Hop on Hop off tour option is a wise decision to make. It will save you money, time and the stress of jumping trains or taxis to locate your desired attraction site. Hop on Hop off bus tour offers you the opportunity to explore more attraction in its route with just a single ticket purchase.
The main Hop on Hop off bus tours providers in London are;
1. Big bus
2. Original Tour
3. Golden tour
4. London Ghost
See below the free and downloadable hop on hop off London maps