Romaeuropa Festival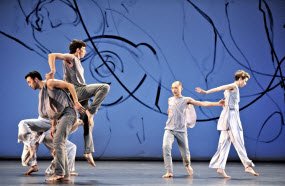 Each year, the RomaEuropa Festival is being held throughout October and November and comprises what art and cultures means. The program of the festival includes dance and theater performances of all genres starring young talents from around all the world.
Suitable for you: All age groups
Hotels or B&B near by:
Hotel Abitart – 4-star
Hotel Re Testa – 3-star
B&B Acasadibarbara
Fiesta
The main aim of the festival is to celebrate the Latin American culture, music and dance – with the presence of international Latin American bands, musicians and DJ's. Actually the festival itself is a big party, having dancefloors, street foods. None indicates the success of the festival but the number of visitors: about one million of people come and enjoy the festival and have fun.
Suitable for you: All age groups
Hotels or B&B near by:
DOM Hotel Roman – 5-star
Sheraton Roma Hotel&Conference Center – 4-star
Hotel Tre Fontane – 3-star
B&B EuRooms
Natale di Roma
Festa di San Giovanni