The atmosphere inside the Anne Frank House is sombre and subdued, but it'll provide you with a detailed and authentic insight into the conditions that the Frank family lived in for two years during World War II.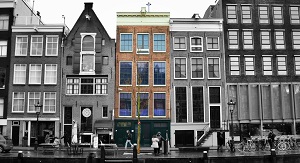 The main house and Anne
The original building housed Otto Frank's business, with it consisting of two main parts; the main house and the annex.
The eight people who were in hiding in the house lived in the top floors of the Annex; you can see the Secret Annex where they hid that was guarded by a bookcase acting as a secret entrance.
Anne's room
While inside the museum, you'll also see Anne's room which she had to share with another person in hiding. Her room is covered in old pictures and postcards that she put on her walls in order to "brighten" the place up a bit.
Her own toom was also the place that she wrote many of her diary entries, which you can see in the Diary Room…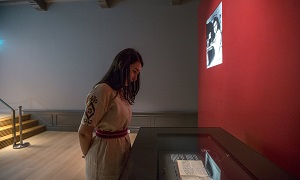 Diary Room
Housed in its own room in the room, you can see Anne's original diary in which she recalled tales of what it was like living in such close confinements with so many people.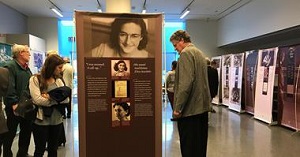 Exhibitions
There are two main exhibitions in the Anne Frank House museum; the Tangible Memories collection and Reflections on Anne Frank.
The Tangible Memories collection consists of approximately 15,000 documents and artefacts, telling the story of the diary and the Secret Annex.
There are dozens of photographs, diary entries, notes and school books and even drawings by the Frank family.
The Reflections exhibition is a continuous film that's played in the Anne Frank museum that shows various people explaining what Anne's story means to them.
People from politicians to authors to visitors of the house have all contributed to the three large video projections, detailing what the experience means to them, as well as reflecting on the story of Anne Frank.